---
PAYMENT: CASH OR CHECKS
Checks payable to the People Management Association of the Philippines (PMAP) may be sent to PMAP Center or deposited to any Unionbank or Metrobank branches nationwide using the bills payment slip and indicate the following details below:
Payment for Institution: PMAP
Client Name: (your name / company name)
Reference No.: AC Fees 2020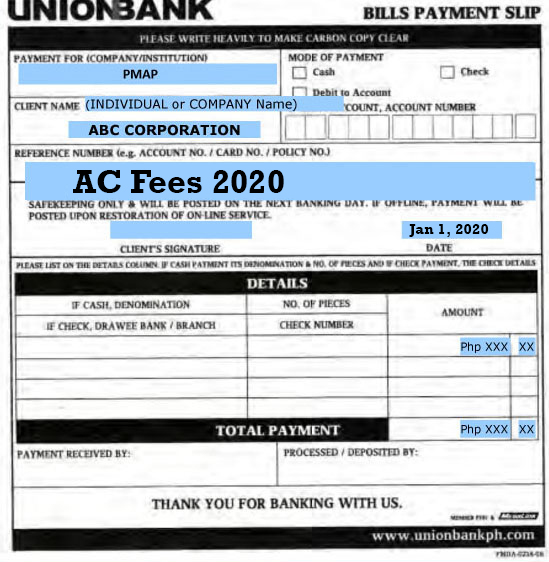 Note: It is important that you fax(8726-1530) or email to onlinebilling@pmap.org.ph the deposit slip in order for PMAP to issue an Official Receipt and confirm your registration. To know more about the terms and conditions regarding the registration please see details below.
Should you have further queries, please contact the following:
Registration & Sponsorship:
Ms. Carol Alcances
carol.alcances@pmap.org.ph
0917-580-0038
Mr. Kevin Jacinto
kevin.jacinto@pmap.org.ph
0917-273-1912 | 0999-797-7744